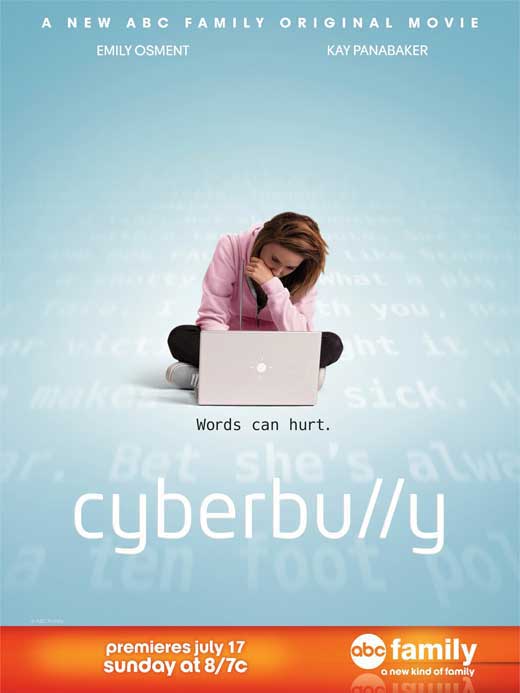 watched this movie online when i got the news that the uak is postponed (thank god).
i think this movie is great in a way of plot line. i mean who would have thought that her own best friend would go against them online. the storyline was ok but there are lots of emotional stress put on. it is not in a way a lovey dovey story, it was a story to raise awareness of the danger of cyberbullying and how it could effect the victim's life.

what i like about this movie it that how it represent the real life problem in the most realistic way possible. no psycho killer, no overused drama and totally no hopeless romantic chick. it really teach people how to defend for themselves against cyberbullying.

cyberbully is different from normal bullying yet it was all the same. you are a bully if you called someone names on the hallway, you are a bully too if you called someones names in the internet. ironically more people especially teenagers called people names in the internet. they are not aware of the fact that they are too a bully, that they are bullying someone.
emily osment play a great role in this movie and so this the other actor. i gonna put her in my movies to hunt list.

i definitely recommend this movie if you wanted a teenage movie from different angle.

cyberbully in malaysia ia not on the alarming stage but it does happened. other that cyberbully, there are also cyber slandering. nowadays we should be careful on what we say, the picture we post and all. i think i would like to post something on cyberbully on my blog so that it would not clash with this movie review.