jangan mengeluh. tu satu benda yang mak aku ajar kat aku. jgn mengeluh kita susah. jangan mengeluh kita xde ape yg org lain ade. jgn mengeluh klo kita gagal. jagan mengeluh kalo tuhan bagi ujian.

jangan mengeluh. skarang ni aku rasa hidup aku agak teruji. aku teringin nk mengeluh, merenggek. tp apa gunanya. tuhan bukan suka-suka nk letakkan kita dalam situasi ni. mungkin ader hikmahnya.

now that i am in a remote place. life is harder, tougher. it was like no other things that i even faced before. limited time, so much work, less access to everything. honestly i felt like crying. but it wont solve my promblem.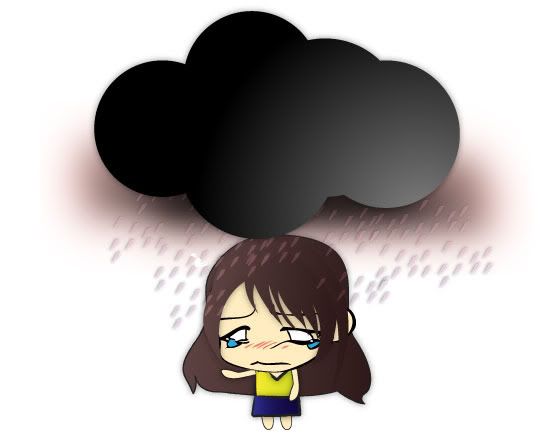 mak aku betul, kita jgn mengeluh tp cube enjoy apa yang kita ade. cuba lihat dari sudut yang lain. semua benda ade positif dan negatifnya, terletak pada kita nak lihatnya dari sudut ape.

so wahee, jgn mengeluh.. and here's and james morrison lyrics, please don't stop the rain, for you





I don't know where I crossed the lineWas it something that I said or didn't say this time?
And I don't know if it's me or youBut I can see the skies are changingNo longer shades of blueI don't know which way it's gonna go
If it's going to be a rainy dayThere's nothing we can do to make it changeWe can pray for sunny weatherBut that won't stop the rain
You're feeling like you've got no place to runI can be your shelter 'til it's doneWe can make this last foreverSo please don't stop the rain
Let it fall, let it fall, let it fallPlease don't stop the rainLet it fall, let it fall, let it fallPlease don't stop the rain
I thought that time was on our sideI've put in far too many years to let this pass us by
You see life is a crazy thingThere'll be good times and there'll be bad timesAnd everything in betweenAnd I don't know which ways it's gonna go
If it's going to be a rainy dayThere's nothing we can do to make it changeWe can pray for sunny weatherBut that won't stop the rain
Feeling like you've got no place to runI can be your shelter 'til it's doneWe can make this last foreverSo please don't stop the rain
Let it fall, let it fall, let it fallPlease don't stop the rainLet it fall, let it fall, let it fallPlease don't stop the rain
Oh, we're a little closer nowIn finding what life's all aboutYeah, I know you just can't stand itWhen things don't go your wayBut we've got no control over what happens anyway
If it's going to be a rainy dayThere's nothing we can do to make it changeWe can pray for sunny weatherBut that won't stop the rain
Feeling like you've got no place to runI can be your shelter 'til it's doneWe can make this last foreverSo please don't stop the rain
Let it fall, let it fall, let it fallPlease don't stop the rainLet it fall, let it fall, let it fallPlease don't stop the rain
Let it fall, let it fall, let it fallLet it fall, let it fall, let it fallPlease don't stop the rain


Copied from MetroLyrics.com